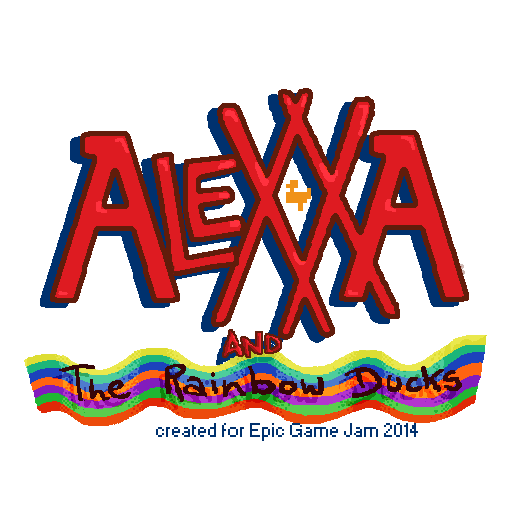 Alexxa and the Rainbow Ducks
A downloadable game for Windows
The game is about playing it for the first time every time you play.
Your mission is always to rescue all seven Rainbow Ducks and take them to the Rainbow Door. but the game difficulty and randomly generated enemies, powers and jumps provide the sense of playing a game for the first time.
The art, which received a Cuteness Badge by the organizers, was made by Juliana Akemi and Giovana Affonso.
The Epic Game Jam 2014 had a single main theme, First Time, and a bunch of optional sub-themes that were added throughout the jam.
Download
Download
Alexxa and the Rainbow Ducks
8 MB